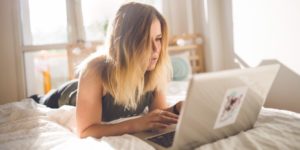 Life can get crazy, and it can be challenging to find that balance between work and family! Sometimes we may need to focus more on work, and other phases require more attention at home. Below are articles that explore career success, the importance of routine, and the joys of being home and raising your family. Best of luck! 
LAPTOP BAG
I have a weak spot for great bags like this laptop bag. I always look for things that are both pretty, functional, and affordable – which is why this one caught my eye. Choose from many different designs at a great price.
Click the button below for more info & to purchase from Amazon affiliate…
Free Printables
Check out over 60 useful printables available for you to save and use at your convenience!
Karissa Tunis
KARISSA TUNIS is the co-owner of both the parenting website Adore Them and the family event company Milestone Family Expos. Through these ventures she is able to share inspiring, heartfelt insight with large audiences within local communities and across the country! Her knack for all-things-organization allows her to balance content creation, brand partnerships, and event planning without losing sight of what she wants for her own family. Despite her busy schedule, Karissa also makes it a priority to spend quality time with her husband and three children. You will often find her volunteering at her children's schools, cheering them on from the soccer sidelines, or enjoying the great sites of Charleston, SC with her family.
Contact: Karissa@AdoreThem.com
Shari Medini
SHARI MEDINI is the co-owner of both the parenting website Adore Them. She quit her job to stay home with her first son back in 2010 and was able to successfully navigate the freelance world while building skills and establishing connections. Her experience includes working as a marketing strategist and writer on multi-million dollar capital campaigns, website redesigns, advertising campaigns, and book launches. Shari's parenting articles have been published in dozens of publications; and she enjoys doing speaking engagements at various local, regional, and national conferences. When she's not on her laptop, Shari can be found spending quality time with her husband and two sons exploring their hometown of Lancaster County, PA
Contact: Shari@AdoreThem.com
Featured Contributor: Grant Langston
Grant Langston
has been with eHarmony since its inception in August, 2000. He has influenced almost every aspect of the brand – from his early days as a writer to later years managing marketing, customer care, content, social media, and the trust and safety departments. A passionate advocate of eHarmony's mission, Grant never misses an opportunity to speak about compatibility and its importance in a successful, long-term relationship.
Prior to life at
eHarmony
, Grant enjoyed his time as a writer in the TV and radio advertising arena, and as an operations manager for a music industry marketing firm. He has a B.A. in Political Science from Auburn University.
Featured Contributor: Robin Fisher Roffer
Brand strategist and storyteller, Robin Fisher Roffer has provided the rocket fuel that has launched and evolved dozens of media brands all over the world such as A&E, Animal Planet, CNN, Comedy Central, Discovery, FX, Hallmark Channel, History, Lifetime, MTV, and TNT. As Founder and CEO of Big Fish Marketing, Inc., she leads an award-winning creative team. Robin has also authored four books, including Make A Name For Yourself (now available on audible) and
Your No-Fear Career
, 2nd Edition.
Featured Contributor: Lori Mihalich-Levin, JD
Lori Mihalich-Levin, JD, is the Founder of Mindful Return, a blog and e-course that helps mamas returning to work after maternity leave to feel present – both with their babies and in their careers. She is also the author of Back to Work After Baby: How to Plan and Navigate a Mindful Return from Maternity Leave, which was published in April 2017. She lives in Washington, DC, with her husband and two little redheaded boys and is a partner in the healthcare practice group at Dentons US LLP.
 Featured Contributor: Erin Shebish
Erin
Shebish
 is a Certified Success Mindset Coach for Solopreneurs. Her passion is helping women find their version of success by gaining clarity, direction, and confidence while eliminating the doubt that may surround pursuing their dreams. 
Erin
 is also the host of the Life Made Lovely Podcast and co-hosts the Blog Fuel Podcast. When 
she
's not working, you can find 
Erin
 at home, with a sweet tea in hand. More often than not, 
she
's chasing 3 boys around, with her husband right beside her.
Featured Contributor: Yi-Hsian Godfrey
Yi-Hsian (pronounced "E-Schwan") is a mother of two elementary school-aged children. She also knows first hand that for people to fully lean into their professions and passions, they need to get their home life running as smoothly as possible. She is committed to helping families reclaim precious time by having the best support at home.
Featured Contributor: Katerina Zeppos
Katerina is a wife, mom of two young children, and founder of Katerina's Finest which imports only the finest quality olives and olive oil from a small collective in southern Greece. They believe that this region grows the finest and most flavorful olives anywhere in the world! To finish out their line of products, they also produce their own Dressings & Vinaigrettes with a special Greek blend.
---
Featured Business: WithThanks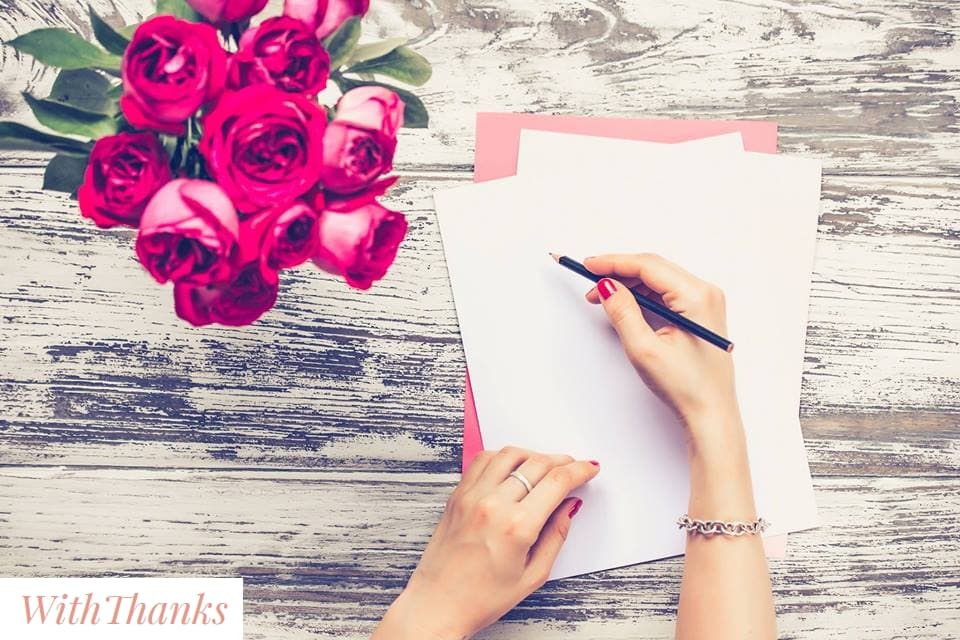 WithThanks takes over the tedious job of writing Thank You notes! Whether it's a wedding, Bar/Bat Mitzvah, baby shower, wedding shower, birthday, or other event, they will personalize, hand-write, and mail out those time-consuming Thank You notes. 
The company was born when Taryn realized how many people detest and avoid writing Thank You notes even though they are such an important piece of showing your appreciation.
Let them say, "Thank You" for you!
---
Featured Business: Dream Dinners
Dream Dinners is a unique company founded on a mission of bringing families together around the dinner table. They provide everything you need to assemble great dinners to enjoy as you relax and talk about the events of the day. They offer freedom from the hassles surrounding the planning and preparation of meals night after night. They give friends and family an opportunity to come together in a fun-filled setting to assemble their Dream Dinners in a very short time just once a month (most make their meals in under an hour).