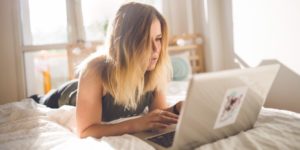 Life can get crazy, and it can be challenging to find that balance between work and family! Sometimes we may need to focus more on work, and other phases require more attention at home. Below are articles that explore career success, the importance of routine, and the joys of being home and raising your family. Best of luck! 
LAPTOP BAG
I have a weak spot for great bags like this laptop bag. I always look for things that are both pretty, functional, and affordable – which is why this one caught my eye. Choose from many different designs at a great price.
Click the button below for more info & to purchase from Amazon affiliate…
Free Printables
Check out over 60 useful printables available for you to save and use at your convenience!