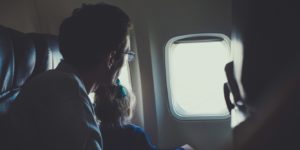 Traveling with kids can be an amazing experience, but it isn't always easy! This collection offers tips & strategies to help traveling with your family go more smoothly so that you can focus on what matters – the adventures, the discoveries, & the togetherness of it all!
Free Printables
Check out over 60 useful printables available for you to save and use at your convenience!
Karissa Tunis
KARISSA TUNIS is the co-owner of both the parenting website Adore Them and the family event company Milestone Family Expos. Through these ventures she is able to share inspiring, heartfelt insight with large audiences within local communities and across the country! Her knack for all-things-organization allows her to balance content creation, brand partnerships, and event planning without losing sight of what she wants for her own family. Despite her busy schedule, Karissa also makes it a priority to spend quality time with her husband and three children. You will often find her volunteering at her children's schools, cheering them on from the soccer sidelines, or enjoying the great sites of Charleston, SC with her family.
Contact: Karissa@AdoreThem.com
Shari Medini
SHARI MEDINI is the co-owner of both the parenting website Adore Them. She quit her job to stay home with her first son back in 2010 and was able to successfully navigate the freelance world while building skills and establishing connections. Her experience includes working as a marketing strategist and writer on multi-million dollar capital campaigns, website redesigns, advertising campaigns, and book launches. Shari's parenting articles have been published in dozens of publications; and she enjoys doing speaking engagements at various local, regional, and national conferences. When she's not on her laptop, Shari can be found spending quality time with her husband and two sons exploring their hometown of Lancaster County, PA
Contact: Shari@AdoreThem.com
Featured Contributor: Lindsey Cover
Lindsey Cover is a work-at-home wife and mom of two young boys, Jadon and Owen. She blogs about affordable healthy living, money-saving methods, simple recipes, and more at
SimpleSaverWife.com
Featured Contributor: Karen Bumbaugh
Karen Bumbaugh is an Information Technology professional who enjoys spending quality time with her husband and two children, ages 1 and 5. Outside of her family and career, her passion is helping parents find places to have fun with their children. In 2014, she founded "Been There Done That with Kids" a website and blog that includes trip reports, tips, and ways to prepare for family outings.
Featured Contributor: Sharon Picone
Sharon Picone is the founder of Sleep Metro, an online review and informational site that provides savvy, no-nonsense tips for the best sleep possible that's beneficial to both health and well-being. Through in-depth reviews, the site also guides readers to make informed decisions when choosing mattresses and bedding. Sharon lives in Florida with her husband and 5 beautiful cats.