Keeping yourself and your family healthy can seem like a full time job, especially in the winter months! But it is an important topic that we should continue discussing year round. This collection is filled with tips and advice to help you find that healthy balance no matter the season.
BODY KINDNESS BOOK
This book by Rebecca Scritchfield, RDN is a down-to-earth & uplifting approach to body kindness. She offers practical tips & inspiration that will get you to start shifting your mindset in a more positive direction. "Transform your health from the inside out – and never say diet again."
Click the button below for more info & to purchase from Amazon affiliate…
Free Printables
Check out over 60 useful printables available for you to save and use at your convenience!
Karissa Tunis
KARISSA TUNIS is the co-owner of both the parenting website Adore Them and the family event company Milestone Family Expos. Through these ventures she is able to share inspiring, heartfelt insight with large audiences within local communities and across the country! Her knack for all-things-organization allows her to balance content creation, brand partnerships, and event planning without losing sight of what she wants for her own family. Despite her busy schedule, Karissa also makes it a priority to spend quality time with her husband and three children. You will often find her volunteering at her children's schools, cheering them on from the soccer sidelines, or enjoying the great sites of Charleston, SC with her family.
Contact: Karissa@AdoreThem.com
Shari Medini
SHARI MEDINI is the co-owner of the parenting website Adore Them. She quit her job to stay home with her first son back in 2010 and was able to successfully navigate the freelance world while building skills and establishing connections. Her experience includes working as a marketing strategist and writer on multi-million dollar capital campaigns, website redesigns, advertising campaigns, and book launches. Shari's parenting articles have been published in dozens of publications; and she enjoys doing speaking engagements at various local, regional, and national conferences. When she's not on her laptop, Shari can be found spending quality time with her husband and two sons exploring their hometown of Lancaster County, PA
Contact: Shari@AdoreThem.com
Noha Waibsnaider
Noha Waibsnaider is the founder of Peeled Snacks, a maker of organic fruit and vegetable snacks. Committed to organic, clean food, Peeled Snacks makes a variety of vegetable and fruit snacks available in Whole Foods, Target, Amazon.com and grocery stores.
Pamela Rineer
Pamela Rineer lives in Lititz, PA with her husband, two boys, and very large goldendoodle. With a love of real estate, design, and money management she began rennovating their homes on a budget. Now, settling into their fifth house, she shares simple DIY's for all things home.
Lindsey Cover
Lindsey Cover is a work-at-home wife and mom of two young boys, Jadon and Owen. She blogs about affordable healthy living, money-saving methods, simple recipes, and more at
SimpleSaverWife.com
Nicole Keever, MS RD LDN
Nicole Keever is a Registered Dietitian who specializes in helping clients of all ages establish a healthy relationship with food at Mid Atlantic Nutrition Specialists. Nicole lives with her husband &
 3 young children.
Michelle Brubaker
Michelle is a health and wellness enthusiast, specializing in
essential oils
. She loves empowering individuals and families in their journey to a healthier life. She lives in East Petersburg with her husband, Alex and children, Scarlett and Zavier.
Brittnay Bailey
Brittnay Bailey is a nutritionist from Australia. She is passionate about creating healthy meals for her young family to enjoy (especially sneaking in lots of veggies). She also loves sharing these ideas with others!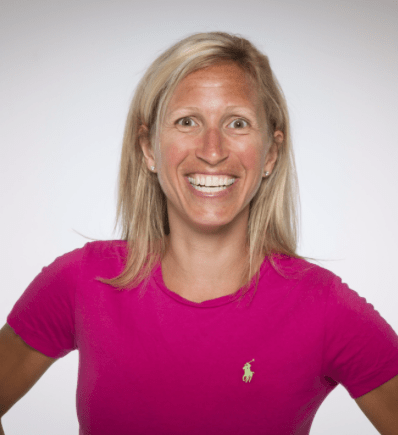 Julie Mathers
Julie is a certified Baptiste Yoga Teacher, Co-Founder of On My Mat, and the founder of the "Love Your Selfie" project.  This married mother of three lives in Millersville with her husband Jeremy, son Jackson, and twins Jemma and James.
Nicole Kilgore
Nicole is a dental hygienist with over 17 years in the field. She is passionate about children's dental health, and educating the public as to how it is linked to overall health. And it just so happens that her husband, Ken Kilgore, also shares an interest on keeping kids healthy and safe -- he makes customized children's beds to help a child transition from crib to big kids bed in a fun way.