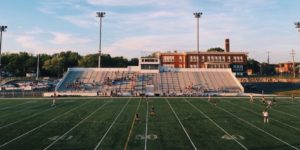 Sports is a topic that comes up more & more as your child gets older. We find ourselves talking more about different sport, coach, & team options than the old topics of potty training & naps. It is a hard thing to navigate, which is why we wanted to put together a collection focused specifically on this topic!
CUSTOM WATER BOTTLES
My kids' water bottles go with us everywhere! Sports practices, car trips, they even take them to bed with them. It is nice when you can get them customized with their name & the sport that they love. Be sure to check out this shop's various options; she has some cool stuff!
Click the button below for more info & to purchase from Etsy affiliate…
Free Printables
Check out over 60 useful printables available for you to save and use at your convenience!
Karissa Tunis
KARISSA TUNIS is the co-owner of both the parenting website Adore Them and the family event company Milestone Family Expos. Through these ventures she is able to share inspiring, heartfelt insight with large audiences within local communities and across the country! Her knack for all-things-organization allows her to balance content creation, brand partnerships, and event planning without losing sight of what she wants for her own family. Despite her busy schedule, Karissa also makes it a priority to spend quality time with her husband and three children. You will often find her volunteering at her children's schools, cheering them on from the soccer sidelines, or enjoying the great sites of Charleston, SC with her family.
Contact: Karissa@AdoreThem.com
Shari Medini
SHARI MEDINI is the co-owner of both the parenting website Adore Them. She quit her job to stay home with her first son back in 2010 and was able to successfully navigate the freelance world while building skills and establishing connections. Her experience includes working as a marketing strategist and writer on multi-million dollar capital campaigns, website redesigns, advertising campaigns, and book launches. Shari's parenting articles have been published in dozens of publications; and she enjoys doing speaking engagements at various local, regional, and national conferences. When she's not on her laptop, Shari can be found spending quality time with her husband and two sons exploring their hometown of Lancaster County, PA
Contact: Shari@AdoreThem.com
Featured Contributor: Michael Wolf, MD
Michael Wolf, MD is a board-certified sports medicine pediatrician at St. Christopher's Hospital for Children.  He treats children with acute injuries, fractures, acute and chronic athletic-related pain, concussions, and non-operative pediatric orthopedic conditions.
Featured Contributor: Pamela Rineer
Pamela Rineer lives in Lititz, PA with her husband, two boys, and very large goldendoodle. With a love of real estate, design, and money management she began rennovating their homes on a budget. Now, settling into their fifth house, she shares simple DIY's for all things home.
Featured Contributor: Scott D. Grossman
Scott D. Grossman is a veteran New Jersey accident lawyer. When he isn't lawyering, Scott can be found spending time with his family or weightlifting in his decked out basement home gym.
Featured Contributor: Nicole Kilgore
Nicole is a dental hygienist with over 17 years in the field. She is passionate about children's dental health, and educating the public as to how it is linked to overall health. And it just so happens that her husband, Ken Kilgore, also shares an interest on keeping kids healthy and safe -- he makes customized children's beds to help a child transition from crib to big kids bed in a fun way.
Featured Contributor: Katerina Zeppos
Katerina is a wife, mom of two young children, and founder of Katerina's Finest which imports only the finest quality olives and olive oil from a small collective in southern Greece. They believe that this region grows the finest and most flavorful olives anywhere in the world! To finish out their line of products, they also produce their own Dressings & Vinaigrettes with a special Greek blend.
Featured Contributor: Gene Zannetti
Co-founder of Z Winning Mindset, Gene Zannetti graduated with a Psychology degree from the University of Pennsylvania. He has two masters degrees; one in Sport Psychology and the other in Clinical Psychology. Gene is a certified School Psychologist, Personal Trainer and Nutritionist. His masters degree thesis (Perfectionism & Anxiety) has been published in the International Journal of Wrestling Sciences.  Gene was a nationally ranked All-Ivy League wrestler at UPenn.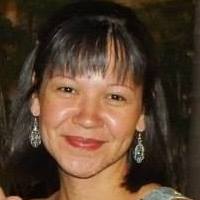 Featured Contributor: Angie Collins
Angie Collins is a Parent Coach at Empowered Parents Empowering Daughters. As a Parent Coach, she helps mothers and fathers discover their own strengths so that they feel empowered to face their parenting challenges with confidence. She is particularly interested in Girls Issues and Girl Empowerment. Angie has a BS in Elementary Education from Chaminade University, an MS in Education from Tufts University and has experience as an Elementary School Teacher and a Preschool Teacher Educator with the United States Peace Corps. She lives abroad with her husband and three tween daughters.
Featured Contributor: Samantha Olivier
Samantha has a B.Sc. in nutrition, and has spent two years working as a personal trainer. Since then, she has embarked on a mission to conquer the blogosphere. When not in the gym or on the track, you can find her at Ripped.me, or in a tea shop.