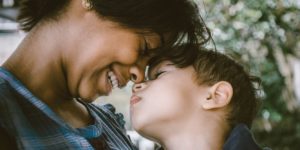 When our children are struggling or displaying puzzling behavior, it is tempting to simply brush it off as a phase that they'll grow out of. And while this may be true in some cases, addressing these concerns head-on can be a much more effective route to take! This collection offers insight into a variety of concerns and solutions from parents who have been there.
LUXURY WEIGHTED BLANKET
Rachael of Komfy Couture is a friend of Adore Them, a guest contributor for the site, & an incredible mother to a child with Sensory Processing Disorder.
Her weighted blankets are beautiful & incredibly cozy! They are filled with glass beads & customizable to your style & preferences.
Click the button below for more info & to purchase from Etsy affiliate…
Free Printables
Check out over 60 useful printables available for you to save and use at your convenience!