Adore Them is proud to be the Marketing Partner for the PA Family Expo!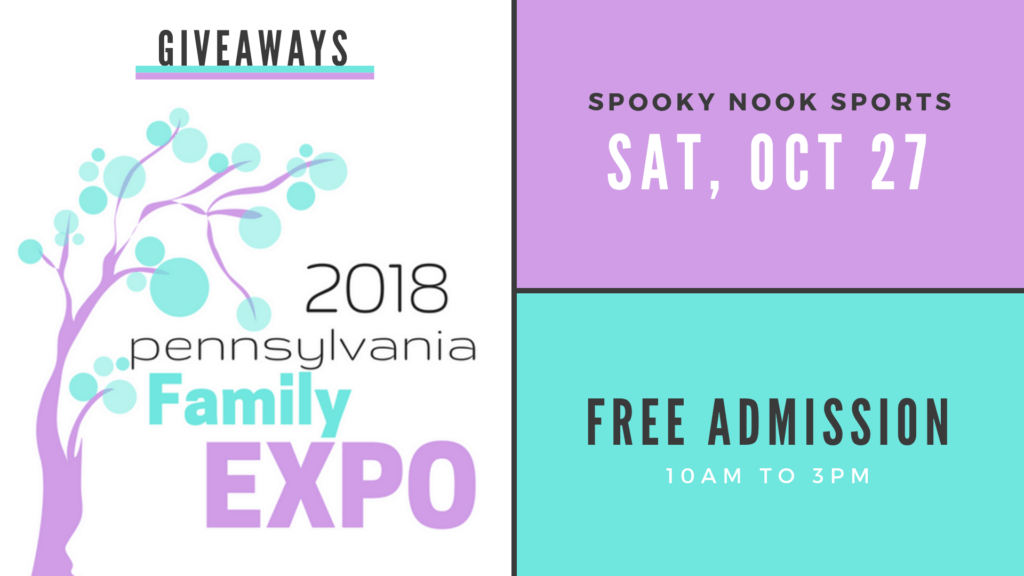 Event Info | Activities | Giveaways | Pre-Registration
---
This event is planned from beginning to end with families in mind. There are tons of fun kid activities as well as opportunities for the parents to learn new information, spend a fun day with friends, and do some shopping along the way.
We are excited to be giving away a $100 Amazon gift card at the PA Family Expo! Stop by the Adore Them booth to enter 🙂
I have also been blown away by the generosity of this year's participants, and I want to share some of the items being offered!
And many vendors will also be offering samples, coupons, and giveaways at their booths!
---
The PA Family Expo is presented by Highmark Blue Shield and Penn State Health. The event is taking place on Saturday, October 27th, 2018 from 10am to 3pm at Spooky Nook Sports in Manheim, PA.
You may drop in anytime from 10am to 3pm at your convenience! However, the first 400 families through the doors get a FREE tote bag filled with goodies 🙂
Admission is completely FREE! We simply have each guest register as they come into the event. We are happy to help get you signed in on the day of the event, or…
You can pre-register using EventBrite! It's FREE and allows you to skip the lines at registration on October 27th. You can also register on your smartphone while you are waiting in line at the event if that is easier for you!
For additional info, check out the full PA Family Expo collection
Expert parenting advice & resources from Adore Them