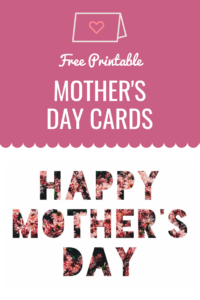 Need a last minute card for Mother's Day? Simply print out one of these Mother's Day Cards free printables on card stock (or plain paper), fold it in half, and write a sweet note on the inside 🙂
You can also print out the smaller version to frame and give as a Mother's Day gift!
---
Created by Shari Medini
For more on this topic, check out the full All About Moms collection
---
Mother's Day Cards (free printables)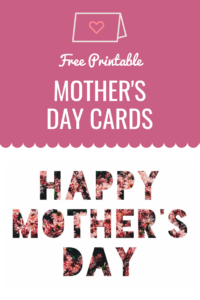 Submit your email to receive instant access to this FREE printable!
---
MORE MOTHER'S DAY IDEAS
Check out 16 unique Etsy gifts for Mother's Day
Get card inspiration with 70 mom quotes
Spoil mom with 101 self care ideas
Print out this free Mother's Day card
Make mom a self care kit for all 5 senses
Shop more Mother's Day gift ideas
And for more on this topic, check out the full All About Moms collection
Expert parenting advice & resources from Adore Them