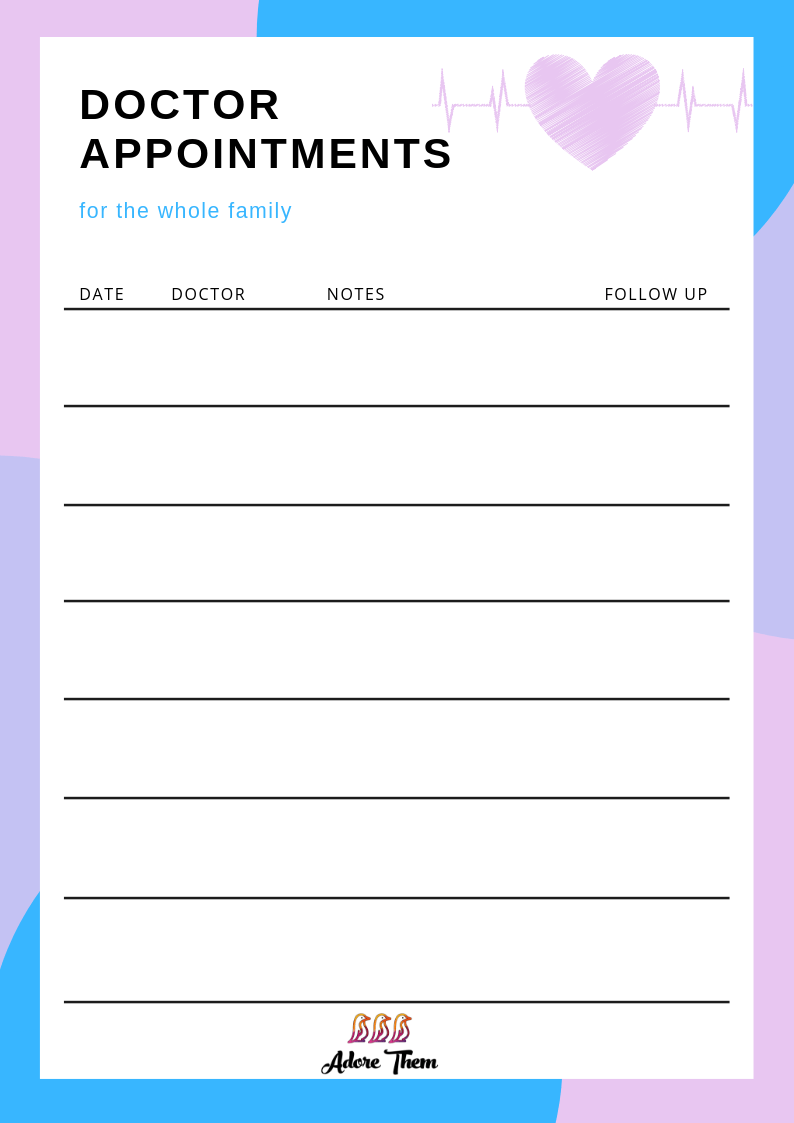 Created by Shari Medini
For more on this topic, check out the full Staying Healthy collection
As moms, we often find ourselves in charge of the entire family's health! There are well-child visits, sick visits, eye doctors, dentists, and other specialists that we need to keep track on a regular basis. This free printable helps you see all of those appointments at a glance and keep track of notes and follow up reminders as-needed.
---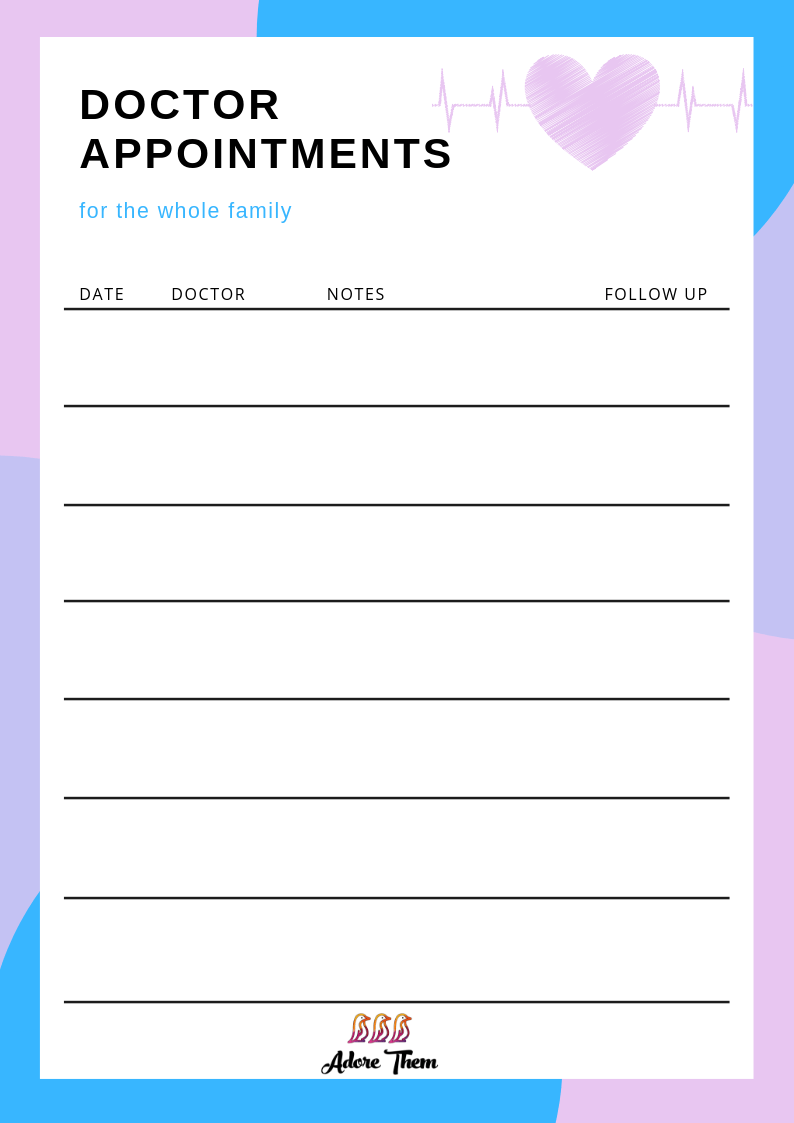 Submit your email to receive instant access to this FREE printable!
---
And for more on this topic, check out the full Staying Healthy collection
---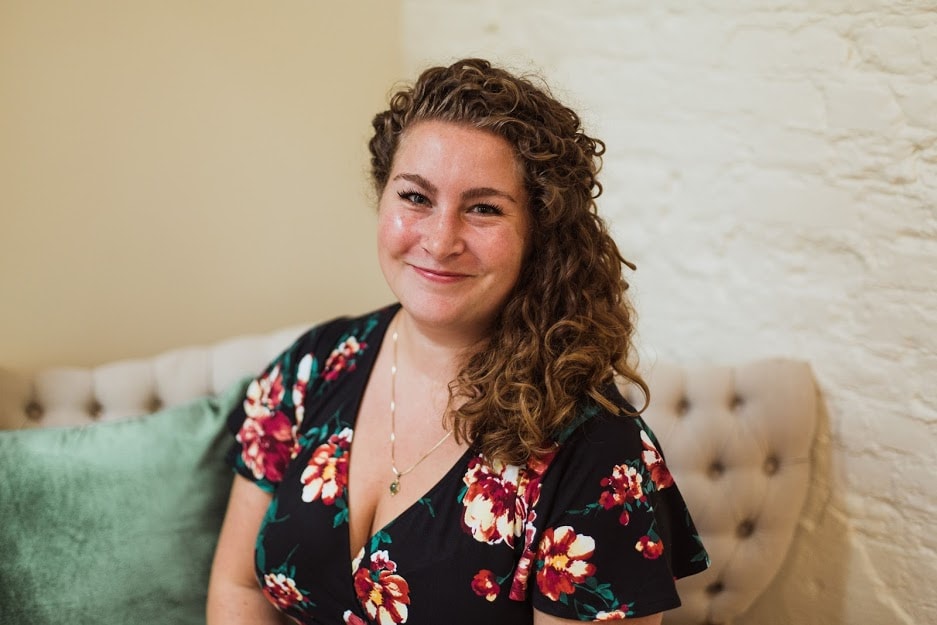 Co-Owner: Shari Medini
Shari Medini is the co-owner of the parenting website Adore Them. Her prior experience includes working as a marketing strategist and writer on multi-million dollar capital campaigns, website designs, advertising campaigns, and book launches. Shari's parenting articles have been published in dozens of publications; and she enjoys doing various speaking engagements. When she's not on her laptop, Shari can be found spending quality time with her husband and two sons exploring their hometown of Lancaster County, PA
Contact: Shari@AdoreThem.com
---
Expert parenting advice & resources from Adore Them