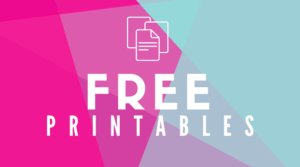 Free printables for kids and parents
Get organized, plan out schedules, encourage independence, or simply have fun together!
Browse free printables by category
Encourage independent children with these fun, free printables! Our goal is to encourage parent/child communication and interaction while helping kids feel more responsible and independent.
HOME AND PLANNING FREE PRINTABLES
Raising a family and running a home requires a lot of planning. Add in a career on top of all of that, and things start to feel really chaotic! The free planning printables below give you resources or a variety of situations that you come across in every day life.
Below you'll find all of the fun, seasonal printables!
Christmas Printables, Fall Printables, Summer Printables, And More!