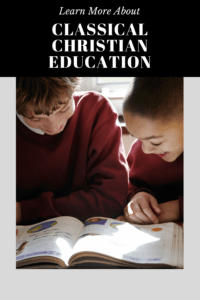 Learn about the Classical Christian Education approach
In this article, you will find a Q&A with Veritas Academy. They are a preschool through 12th grade Christian school with a classical approach to education. While they might not be local to you, I hope that you find their information informative as you research education options in your own area
Read below to learn more about this unique way of education and learning…
Q:  What is the Classical Christian education philosophy?
The Classical Christian model is an innovative approach to education based on a time-tested philosophy of academic excellence. Many of the leaders of the Renaissance, Reformation, and most of America's Founders were classically educated.
The model is shaped by a Christian worldview and encourages students to deepen their faith by exploring why they believe what they believe and giving them the tools to understand how to think, reason, and communicate well.
While there is a great emphasis on studying the Bible and the Great Books, math and science training is equally rigorous. The arts are also held in high esteem as a crucial component of a well-rounded education and appreciation for the world and culture. Truth, beauty, and goodness are often referred to in Classical Christian education as the "transcendentals" of study.
Classical Christian Education Through the Years
In the elementary years, the Classical model allows children to learn foundational, educational truths while they discover the joy of learning, often through song, chants, and movement (this is called the Grammar phase).
In the middle school years, the focus shifts to developing strong skills for critical thinking (Logic phase).
In the later years, the classical approach trains students to communicate effectively through speaking and writing persuasively (Rhetoric phase). Together, these comprise what we call The Trivium, which is a foundation of the Classical model.
The skills cultivated in a Classical Christian Education transcend careers and cultural trends. They are transferrable skills that are always in demand, no matter the job market. Classical Christian Education aims to produce in students a graduate who is well-read, well-spoken, a critical thinker, and lifelong learner with a deep appreciation for God's word and works.
---
EDUCATION OPTIONS
This collection is created to shed light and answer questions surrounding different types of schooling and education. We are not trying to compare, but rather give you insight into the differences. Each family will need to make their own decision regarding what works best for their child and family. There are no "right" answers. It is an individual decision that needs to be made based on your student's individual needs, learning style, abilities, and resources. Read below for more information about Classical Christian Education.
Our goal of this Education Options collection is to allow you to dive a little deeper into the possibilities and opportunities around you!
Public | Private | Homeschool/Cyber | Montessori | Waldorf | Classical | Unschooling
---
Q:  What are some similarities and differences in comparison to traditional schooling?
The Classical Christian Education model hearkens back to "old school" schooling. You won't find Common Core at a Classical school. Children are taught in classrooms divided by grade, just like most other public and private schools.
Some key differences in Classical Christian Education include:
Study of History
A comprehensive, chronological study of history that integrates it with theology/Bible history, literature, the arts, and sciences to help students get a breadth of understanding of how the world got to where we are today. Especially in Grammar School (K-6), this often involves immersive experiences including dressing up and acting out living history.
Memorization
An emphasis on (fun) memorization in Grammar School that often includes singing, chants, and movement. Students learn the facts of math, grammar, history, geography, and more this way, and parents are often astounded at what they can retain because of it. It's not unusual to walk the halls of a Classical School and hear singing and chanting resonating from various classes.
Latin
All students learn Latin beginning in 2nd grade, to help with vocabulary and grammar knowledge and appreciation of Classical and theological literature.
Logic
The Logic (middle school, 7th-9th grade) phase runs all classes in a way that helps students practice the formal logic principles they are learning. There is an intentional focus on dialogue and discussion in classes beginning in 7th grade.
Great Books
An appreciation of the Great Books of the world combined with the civics, theology, and historical studies in the secondary school Omnibus classes means that students will read an exceptional number of challenging and influential books through their school career and have an understanding of how those books reflect and shape our culture. These can include thought-provoking and even controversial works of history, which are studied and discussed through a Biblical worldview.
Science
Core sciences and even advanced science classes allow students to learn the "why's" and "how's" of science and physical world, training them to study well and ask the right questions. While you probably won't find a lot of "STEM" focus in Classical Schools, science is approached thoroughly and with rigor to give students transferable skills of research and application. Because Classically educated students – especially those who begin early in grammar school – are often more advanced than their traditional school counterparts in math, the calculating and thinking skills developed through the math program gives students much of what they need to succeed in STEAM-related fields.
A Classical Christian Education is known for its academic rigor. The classes are challenging and fast-paced, with the foundation laid in Grammar School. Students who have been Classically educated are often advanced in math and reading, not necessarily because they are naturally academically gifted, but because of the way they are taught.
Q:  How does a Classical Christian Education benefit the students?
The Trivium Classical Process
This process trains the muscles of a students' mind to reason well and communicate effectively. This develops graduates who are known to possess exceptional critical thinking skills. Classical Christian Education teaches students how to think, not what to think.
The Socratic Method
This method of classroom instruction and discussion fosters respectful deliberation and analysis between teachers and students, usually based on a question designed to provoke thought on a topic. This produces students who model thoughtful dialogue.
The Grammar School Memory Work
Memory Work presents a beautifully joyful way of learning for students. They have fun with the chants and songs and can amaze adults with their vast knowledge of history, geography and more. Beginning in second grade, classes learn to identify the countries of each continent and the states of the US, so that by the time they graduate 6th grade, they can identify every country on a blank map of the world…all thanks to song and memory learning.
Students Who Graduate
Graduates from a Classical Christian School will be well-rounded, well-read, and well-spoken. The skills they receive from this comprehensive liberal arts education prepares them well for college, by introducing this type of advanced, discussion-based education, and those pursuing a liberal arts post-secondary education will find that their Classical high school covered much of what they learn in their early college years. As one recent graduate put it: "When I got to college freshman year, it was funny because I wondered 'when am I going to start learning something new?' since I already knew most of what we were learning!"
These competencies developed in a Classical Christian Education also greatly benefit students in preparing them for life outside of school. Whether in the workforce or in their personal life, a Classical student benefits from knowing what they believe, why they believe it, and how to articulate that belief in a winsome manner, no matter the subject or situation. These traits help students transition to confident, poised young adults.
Q. What does a day in the life of one of your students look like?
In Grammar School, students begin their day all together with the other classes for Memory Period. This includes doing songs and chants that cover history, grammar, Latin, geography and more. After dispersing to their classrooms, students' days include active learning in math, grammar, spelling, history, and Bible. Literature time is spent cozying up in reading nooks together with their teacher as they read classic works together. Science class involves fascinating visuals and hands-on learning on biology and earth science.
All students participate in two music classes a week and one choir rehearsal, with 3rd and 4th graders learning stringed instruments once a week in music. Latin is taught daily to students beginning in 2nd grade, again often involving music and active learning. Each grammar school year studies a different period of world or US history, and their classrooms are fully decorated as such, with many of their other subjects being colored by the period in history they are learning.
Special feasts, games, memorable field trips, and inter-class activities often involve dining, dressing up, and more, so seeing students in full historical costume (like ancient Egyptians or Colonial Americans) or smelling delicious food is a normal thing around a Classical school. It should be noted that, at Veritas Academy in Leola, there is a no-homework policy through 4th grade. Students have two recesses per day (outdoor, weather permitting…and if there is snow, students sled on the back hill!) and lunch together in the school cafeteria.
In Secondary School
Beginning in secondary school (7th grade) at Veritas, students are placed into one of four "Houses," which is essentially a multi-grade homeroom. The four houses meet at the beginning of the day for devotions, team-building activities, school event planning and more. Each house has its own special traditions and culture, and getting your house assignment is a big rite of passage for Veritas students. The houses are named after great scholars and theologians of history.
Logic Phase
In the 7th through 9th-grade logic phase, students begin semester-based classes with seven periods per day (moving from class to class). These classes include a Primary and Secondary Omnibus class, math (usually Algebra and Geometry), science (physical science, earth science, and biology), language (Latin, plus Greek, Spanish, or French), a fine arts class (choir, orchestra, or an art class), a writing class, and an elective.
The Omnibus class is a cornerstone of Classical curriculum. This discussion-centered class combines literature, history, civics, philosophy, and theology, all based on readings of the Great Books from ancient through modern eras. Classical schools are often steeped in tradition, and these secondary students will find again plenty of feasts and activities, both curriculum-related and simple fun, that liven up their daily school life. Classes are mostly discussion-based, helping students develop their critical thinking and communicating skills.
Rhetoric Phase
The 10th-12th-grade Rhetoric phase students also begin their days in their respective houses before continuing onto the seven periods. These upper school students again will take two Omnibus Classes per semester, math (usually Trigonometry, Calculus I and II), science (Chemistry, Advanced Chemistry, Physics, Anatomy and Physiology, or Scientific Research, Design, and Experimentation), language (Latin, French, or Spanish), fine arts, and an elective.
The central classes of this phase are Rhetoric, Junior Thesis, and Senior Thesis, with the latter being the capstone course for graduation. These courses require students to choose a stance on a cultural or theological topic, thoroughly research that stance, compose a scholarly paper explaining their stance, and then (in Junior and Senior thesis) defend it before a panel of community experts who challenge their findings. This helps them put fully into practice their knowledge, logic, and rhetoric principles. All classes continue in the dialectic, discussion-based strategy started in the Logic phase, with student discussions growing deeper and more thought-provoking, teaching students to think deeply about all subjects.
Q:  How can families find more information about this style of learning?
To learn more about Classical Christian Education, families can visit the website of the Association of Classical Christian Schools website at classicalchristian.org, or visit our school's website at www.veritasacademy.com
---
A big thank you to Veritas Academy in Leola, PA for taking the time to provide us with this information! We hope that you will give Veritas Academy consideration when deciding upon your child's education. And if you are not local to Lancaster County, we hope that you will keep an open mind and check out your local Classical Christian Education options.
Our goal of this Education Options collection is to allow you to dive a little deeper into the possibilities and opportunities around you!
Public | Private | Homeschool/Cyber | Montessori | Waldorf | Classical | Unschooling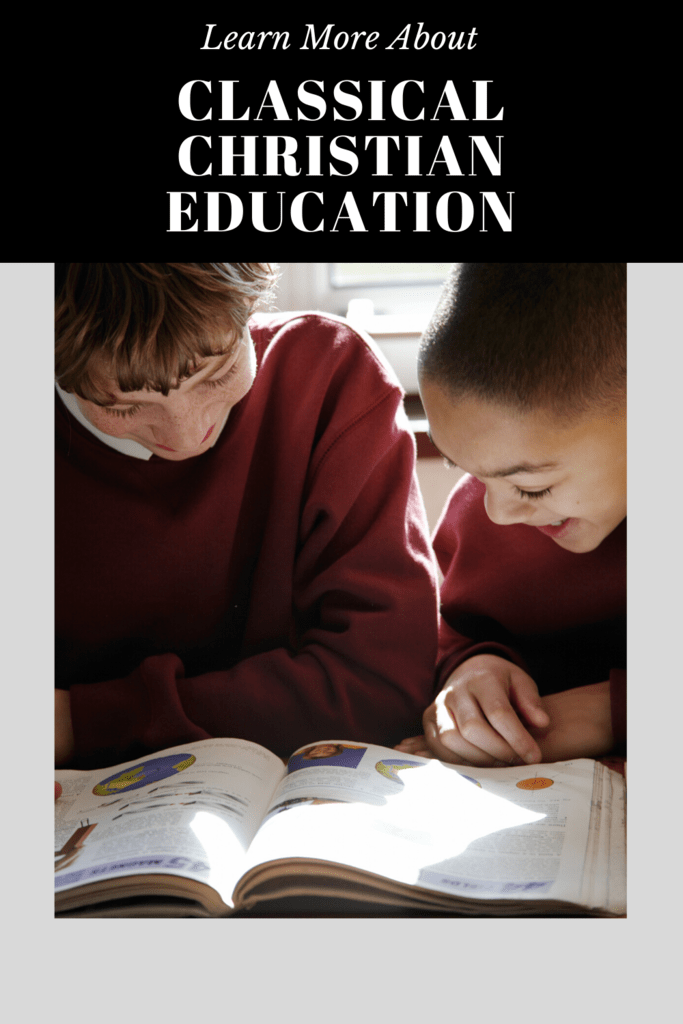 Expert parenting advice & resources from Adore Them