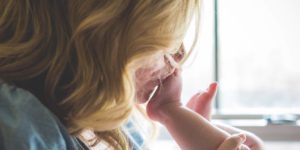 Baby's first year of life is an incredible time! They learn and grow SO much over the course of their first 12 months, and as a parent, it can be difficult to adapt to and keep up with all of this speedy baby development. We put together this collection as a support and resource to parents of these little ones because we understand how hard it can be!
PEOPLE TOY BLOCKS
These building blocks have a unique, patented, magnetic design that makes building fun for a wide variety of ages! These blocks can be easily attached at different angles & directions to allow for more creativity than typical building blocks.
Click the button below for more info & to purchase from Amazon affiliate…
Free Printables
Check out over 60 useful printables available for you to save and use at your convenience!